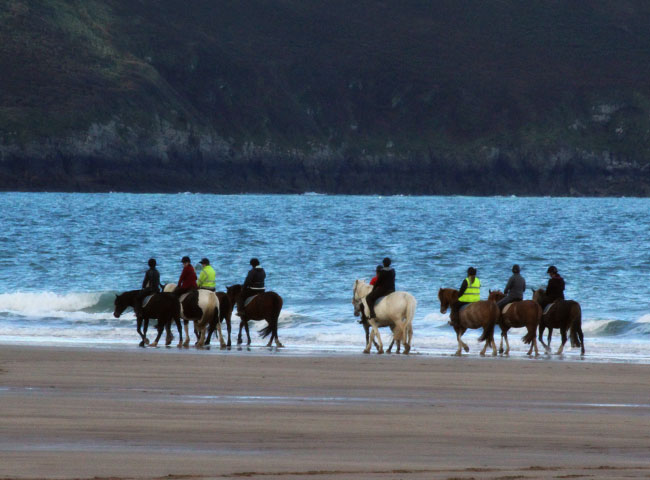 Our choice of rides are:
½ Hour Trek - Escort always walks
To include walk and trot for beginners and non-riders, escorts always walk either leading or beside the horses. A lovely family trek across the fields.
1 Hour Ride - Escorts walk and ride
This ride is suitable for beginners and experienced riders. The ride leaves together then splits to enable the more experienced riders, who can already rise to the trot, to canter. We all meet up again and come home together.
Spectacular scenery with a varied ride across open fields, valleys and hills overlooking Woolacombe Beach.
Our highest priority is the safety of all. We assess all riders on our rides especially the beach ride, when some riders may lose their confidence or certain situations arise (riding in a public place) extending to a gallop may not be possible.
However we always try to provide more than 1 escort with 4 or more riders